Trump, more Trump, and P.T. Barnum
By Kenneth Whyte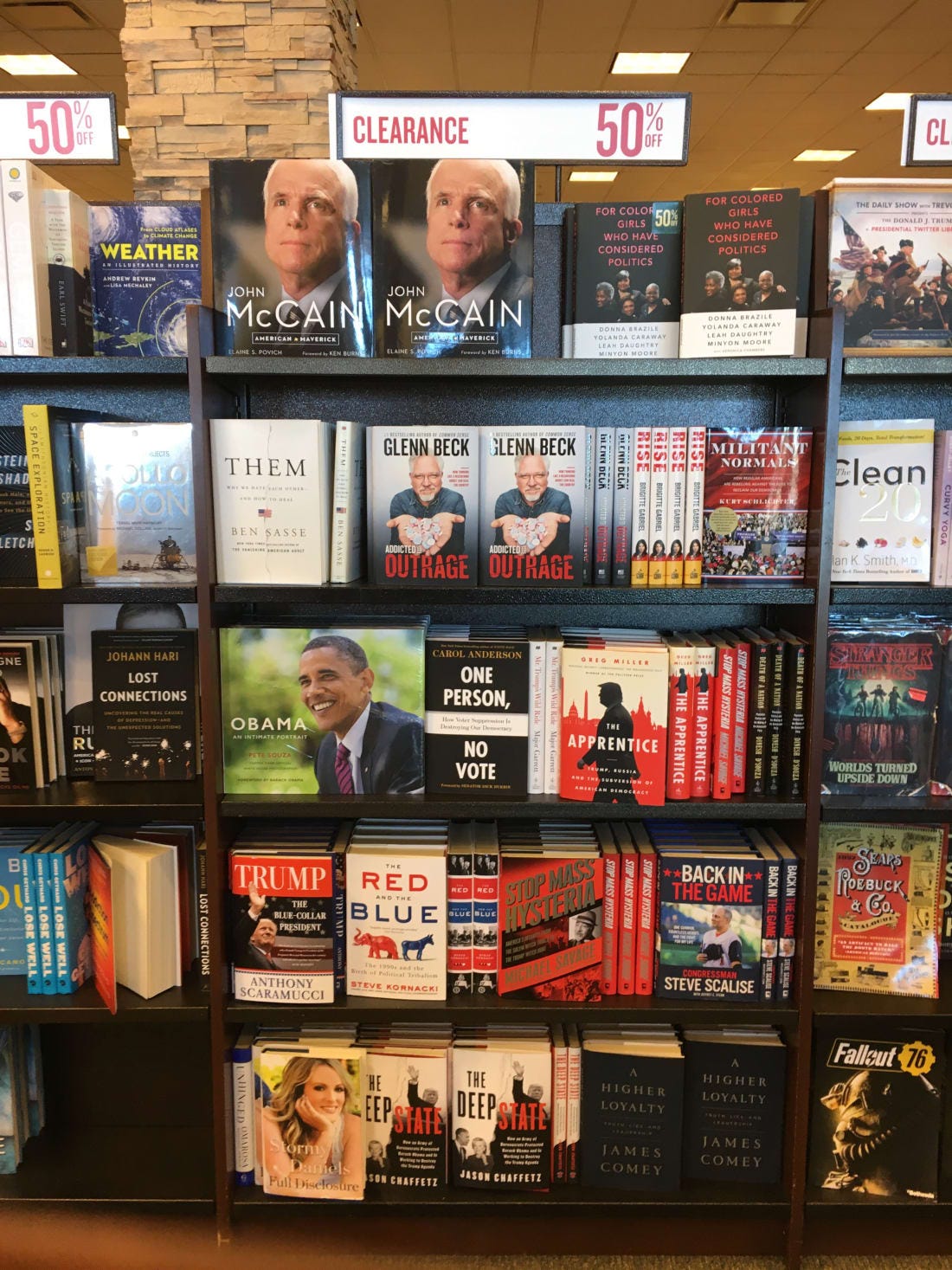 I took this photo at an Amazon bricks-and-mortar outlet in Los Angeles last Christmas. You'll notice a number of Trump and Trump-related books on the clearance shelf. No wonder. By my rough count, there have already been more than a hundred. Yet, they keep coming, with these titles due in June:
And that won't be the end of them. At least two more Trump book deals were announced in May, including White House, Inc., an investigation into Trump's "efforts to turn the American political system into one of the greatest investment opportunities in the world," by Forbes reporter Dan Alexander.
---
Everything always on fire
Anyone seeking to reconcile the moronic with the magnificent in American culture would do well to start with Robert Wilson's forthcoming Barnum. It's a fascinating, accomplished biography of a brilliant and shameless impresario who in the same lifetime sold tickets to viewings of a mermaid fashioned out of a monkey top and a fish bottom, and the historic spectacle "Nero, or the Destruction of Rome" with a 1,200-member cast, an orchestra, a choir, and a massive menagerie on a half-mile London stage. Barnum has it all: entrepreneurial genius, boundless optimism, personal tragedy, professional ruin, and a suicidal white elephant. The shows are the greatest on earth and somehow everything is always quite literally on fire. Perhaps without intending, Wilson has held up a 19th-century mirror to the relentless berserk of our own time.
---
"Magazine Writers Are Cashing In on Peak TV." Bloomberg Businessweek suggests that it might be time for the TV industry to begin worrying about the weak health of the magazine industry, as option fees of $20,000 to 40,000 are becoming common. That's wonderful for writers staring at uncertain futures in print. And pathetic considering that good magazines paid fees of $20,000 to $40,000 in the 1930s. (Pleased to hear that Chris Jones is working on a space drama for Netflix based on this excellent article.)
---
The launch of Sutherland Classics
In addition to publishing new non-fiction, Sutherland House is reprinting exceptional works of biography and memoir. First in the series is Bernard Crick's George Orwell: A Life, originally published in 1980 and still the definitive Orwell biography. It seemed to us an appropriate choice given the buoyancy of both 1984 and Animal Farm on bestseller lists, and the invocation of Orwell in practically every political conversation we have these days. As Alex Woloch writes in his preface to the book, "Orwell's work continues to generate fresh significance and attachments, speaking in powerful ways to our new and resurfaced uncertainties."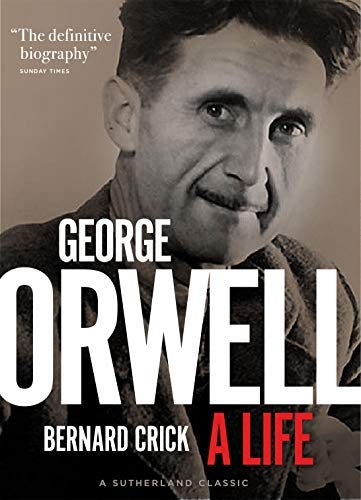 ---
John Urschel has a cool father
The former NFL lineman John Urschel is getting a lot of press for his new book Mind and Matter, which reconciles his careers in football and the MIT mathematics department. My favorite anecdote from this article is about how his father, a medical doctor, encouraged him to accept an undergraduate offer from the University of Buffalo over another from Princeton because Buffalo had a better football program (mom was "livid"). Urschel wound up at Penn State just on time for Joe Paterno's ignominious exit. He is oddly sanguine about the whole concussion/CTE thing, despite once losing his ability to do higher math after a hit.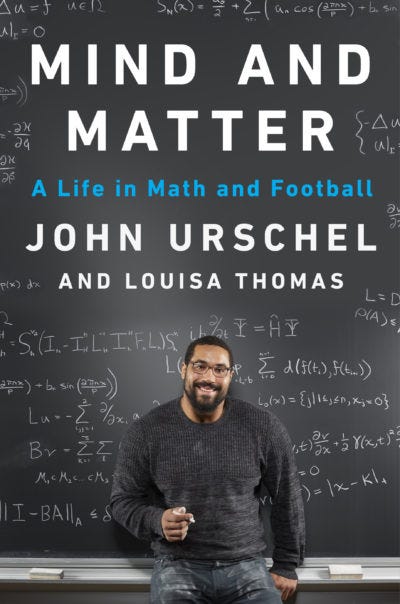 ---
How to write, by Hilaire Belloc
A short treatise delivered in the course of complimenting the prose of P.G. Wodehouse:  
The end of writing is the production in the reader's mind of a certain image and a certain emotion. And the means towards that end are the use of words in any particular language; and the complete use of that medium is the choosing of the right words and the putting of them into the right order. It is this which Mr. Wodehouse does better, in the English language, than anyone else alive; or at any rate than anyone else whom I have read for many years past.