The politics of publishing
If you work at Penguin Random House, you have a stake in all that they publish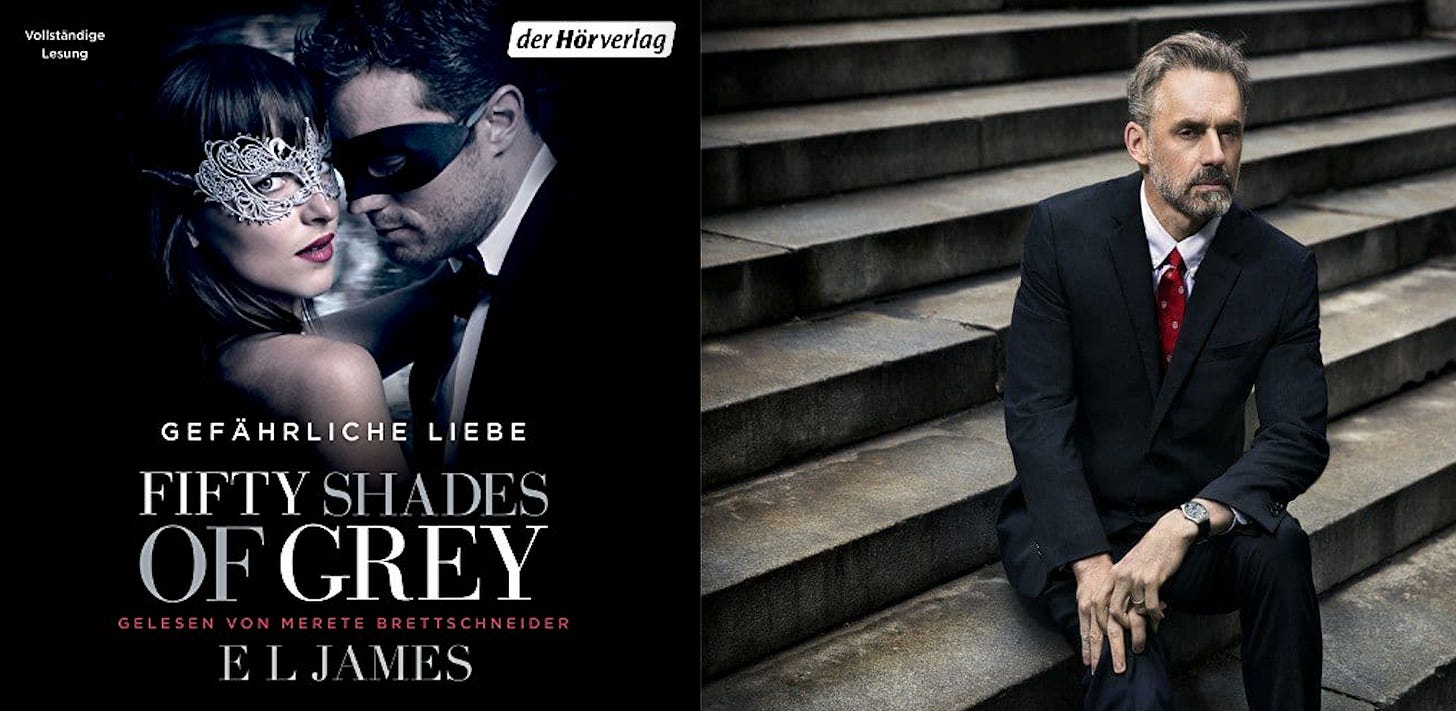 Over our long career as a newspaper and magazine editor, we were often asked, "How could you publish that crap?" Our interrogator would invariably have found objectionable an opinion expressed in whatever publication we were overseeing at the time.
We never minded the question. We always thought it was part of our job as an editor to bring people a mix of viewpoints – some that would confirm their thinking, some more challenging. If we weren't being asked why we had published that crap, we weren't doing our job.
We didn't agree with the vast majority of opinion we published. And probably a third of what we published we found objectionable. We held our nose and ran it anyway. We knew that other people would think the stuff brilliant, and that if we limited ourselves to running views we endorsed, our publications would be exceedingly thin and repetitive.
---
Welcome to the eleventh edition of SHuSH, the official and free non-fiction newsletter of Sutherland House Inc. Subscribe to get SHuSH in your inbox weekly:
---
We get the sense that many editors today are less inclined to open their shops to views with which they disagree, and especially those they find objectionable. Two high profile examples. Younger staffers at The New York Review of Books rebelled against their editor-in-chief's decision to print Jian Ghomeshi's non-apology. Out went the editor-in-chief. And the New Yorker's younger staff rebelled when editor David Remnick's invited Steve Bannon to speak at a magazine event. Bannon was cancelled and Remnick apologized. These mostly younger journalists think it is irresponsible to give platforms to people whose views they consider wrong or objectionable or dangerous. We disagree with them, and that's fine.
We were thinking about these issues because an acquaintance at Random House Canada told us a sad story about Jordan B. Peterson's next book.
Everyone knows Peterson's last book, 12 Rules for Life: An Antidote to Chaos, was a huge hit. More than three million copies sold. Many people will also know that Random House US, a prestige imprint in the Penguin Random House empire, passed on the book, leaving it to be published throughout North America by Random House Canada (nice bonuses for the Canadian crew, we hope).
Anyway, Peterson decided he had another book in him, the working title of which is 12 More Rules for Life. This time Random House US was front of the line. They offered him a fat contract. He signed. All was good.
All was good until Random House US, publisher of Zadie Smith and Philip Roth, announced to its staff the happy news that the hot-selling and occasionally controversial JBP was in the stable. The staff howled. The higher-ups quailed. Peterson was informed that Random House US could not accommodate him, after all. The executives at the PRH mothership would find room for him in one of their lesser (i.e., invisible) imprints.
Nice way to treat an author who brought roughly $100 million in sales to the company. We could accept Random House standing on principle and refusing to publish Peterson because of his politics. We could respect Random House if it had reminded staffers that Ayn Rand had helped build the company and advised them to work elsewhere if they couldn't abide heterodoxy. Instead, Random House took the money while pretending to stand on principle.
Shoveling an author from one imprint to another is an ethical shell game. Staffers at Random House are paid by PRH, which owns such imprints as Vintage, proud publisher of the Fifty Shades Trilogy, and Crown, George W. Bush's literary home. All books published by PRH contribute to the livings of the staffers. There's no hiding at the end of the hall or on a different floor. Random House is complicit in Jordan B. Peterson and every other writer published by PRH whether it wants to admit it or not.
---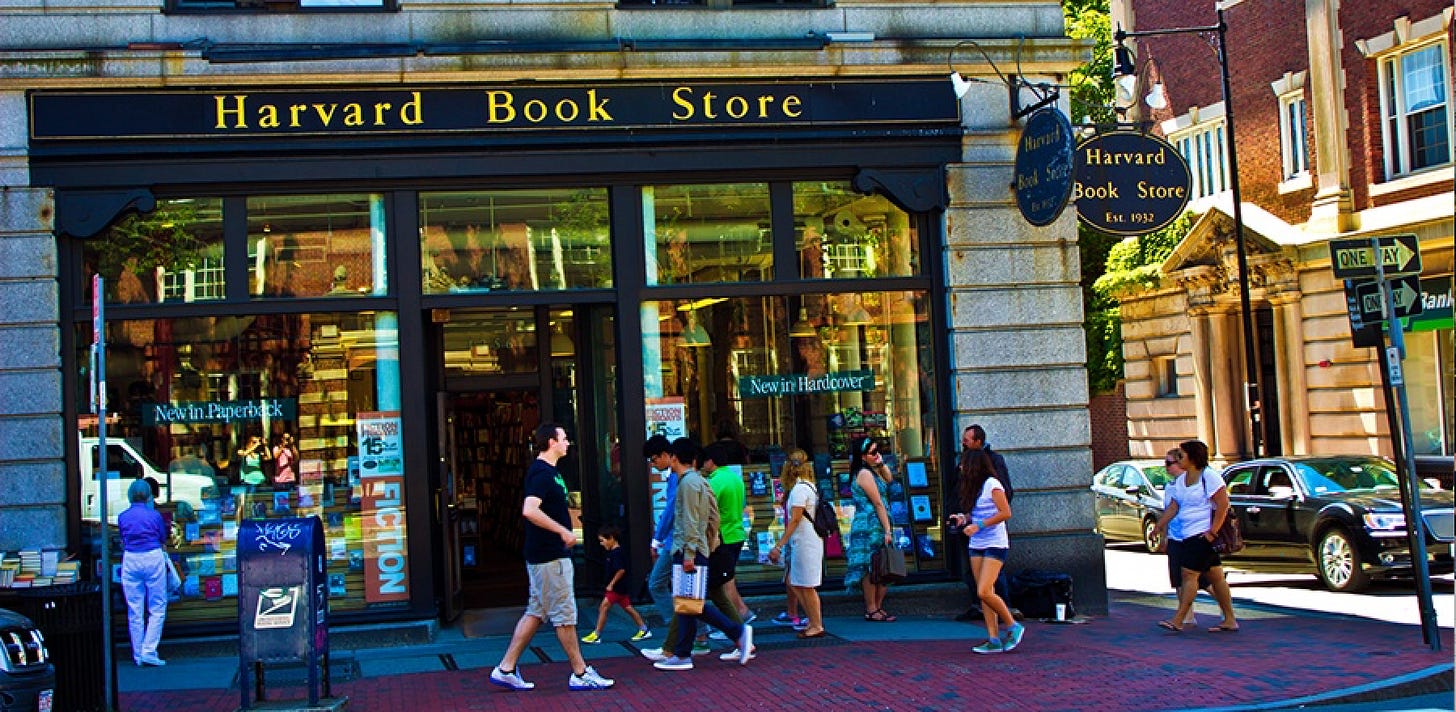 This week in 'Ask a Publisher'
A reader wants to know "how long does it take from a publisher accepting a book until it gets into bookstores." The short answer is forever. A stupid, ridiculous amount of time. Here's why.
The actual physical production of a book doesn't take long. If, as a publisher, we have a manuscript in good shape, all edited and ready to go, and if we have all our production ducks in a row, we can get it typeset and designed in a week, printed in two or three additional weeks, shipped to distributors a week after that, and to bookstores in two or three more weeks. Say two months. We suppose that if we were a big publisher with a lot of clout and we had everything lined up perfectly, it might be possible to get a book out in under a month. Scribner and the Washington Post had the 736-page Mueller Report for sale in paperback two weeks after its April 18 release. The Harvard Book Store (above) was offering print-on-demand copies within twenty-four hours of the release.
But that's not how things usually work. It's early August and publishers across North America are finalizing their lists and printing catalogues for Spring 2020. Publishing house sales agents are already meeting the big book chains to pitch books that won't be released until March or April of next year. They work that far in advance largely because the chains –  Barnes & Noble in the US and Chapters/Indigo in Canada – work that far in advance. If you want a book to be considered for the Mother's Day Table or the Hot New Fiction list or some other merchandising opportunity, you play by chain rules. (This is a slight exaggeration. It's not all on the chains. Some independent bookstores also work for in advance, as do many libraries, and agencies that sell into libraries, and specialty stores, etc.)
That's why publishers like to have finished books, or near-finished books, six to eight months in advance of the book appearing on bookshelves. Sales efforts go better when you have a finished cover and a complete manuscript to flash around at meetings with the chains. So do publicity efforts. Some magazines make decisions about which books they will feature several months in advance.
It's frustrating for authors. We could hardly remember what our last book was about by the time it was released. We were well into writing the next one. Now that we're publishing books as well as writing them, we understand the processes better but we still find it frustrating, and we don't see any way around it.
Ask a Publisher is a weekly feature of SHuSH. Send your questions to sutherlandhousebooks@gmail.com
---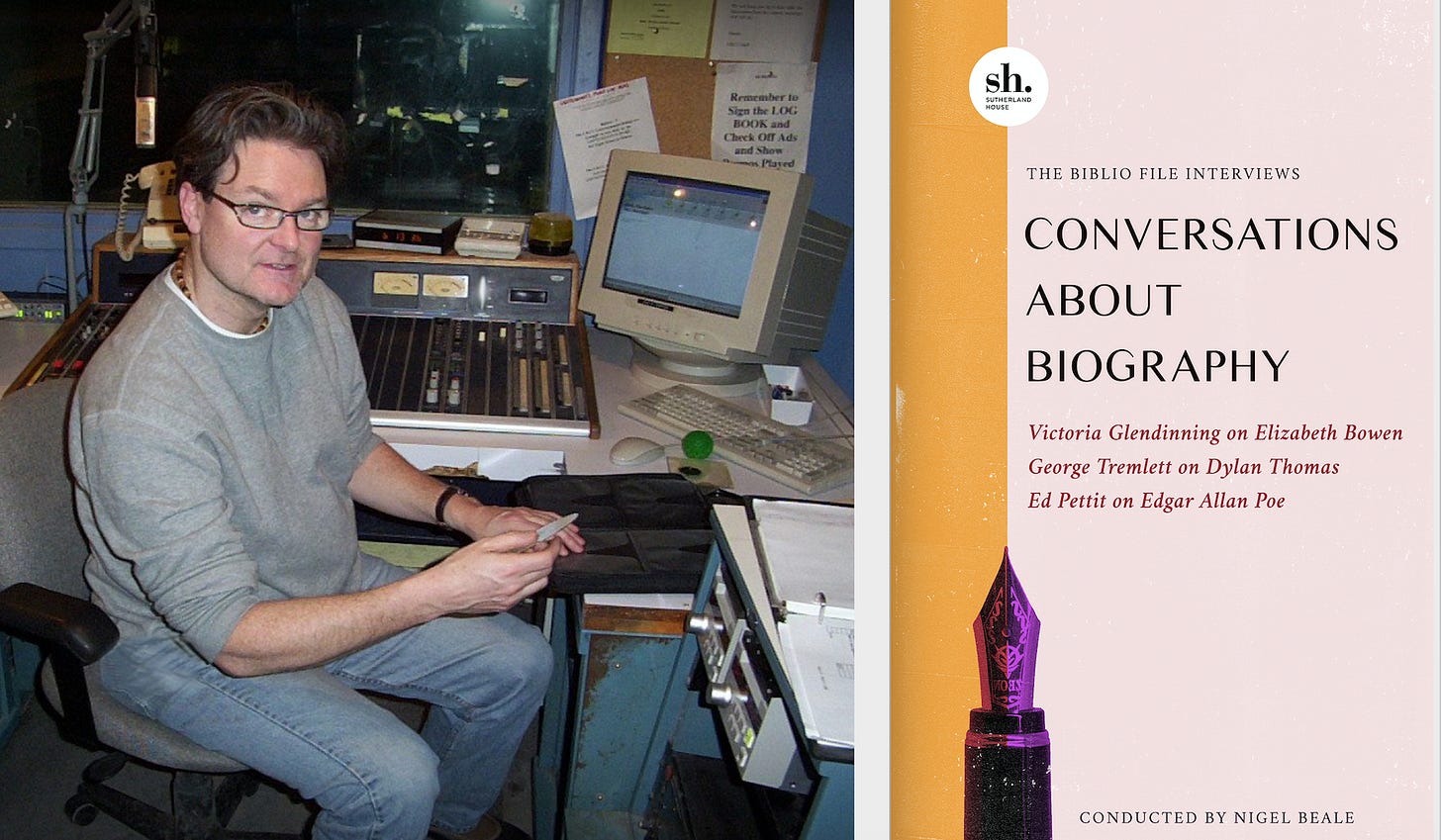 Our wonderful new partnership with The Biblio File
Sutherland House is pleased to announce that it has entered into an agreement with Nigel Beale (above) of The Biblio File to publish some of the fine interviews he has produced over the years. The range of Nigel's work is impressive. He started out more than a decade ago, conducting interviews with literary types to fill a void left by the collapse of his beloved book club. He has since generated hundreds of podcasts featuring some of the world's leading poets, novelists, scholars, editors, publishers, booksellers, and collectors. We will be releasing at least eight e-books based on these interviews in the coming weeks, with a bound volume to come in the new year. More about this project in the weeks ahead. Meantime, here's all the wonderful things important people have said about The Biblio File.
And if you're new to SHuSH, don't forget to subscribe: